Targets, maps, signs and tees for heavy use
TARGETS
TECHNICAL SPECIFICATIONS
TARGETS
Crater is our tournament grade target, certified by Professional Disc Golf Association for the Championship (highest) class. Crater's galvanised frame, stainless steel chains, and powder-coated parts ensure longevity in all weather conditions. Crater stands out easily from terrain and is structurally robust. The 28 chains of Crater stop all discs effectively and the deep basket prevents them to bounce out.
Crater is available with anchor and collar mount, portable stand, and plate stand for mounting on rocks or tree stumps. Along with the model for permanent mounting, Crater is also available a portable version for practice use, with a portable stand and two part pole. The pole fits in a smaller space and is easily carried in the same package with the rest of the parts.
For an extra fee, a monochrome or coloured sticker can be attached to the deflector's upper part. There's also an option to get the powder-coated parts custom painted with one or more colour, including the chains.
Crater is approved by PDGA, certificate number 17-7.
TECHNICAL SPECIFICATIONS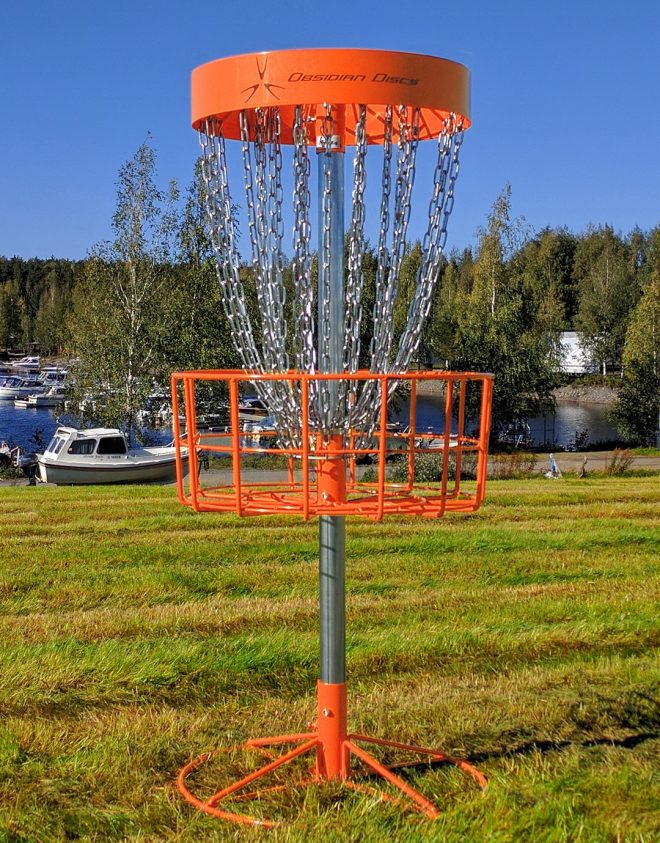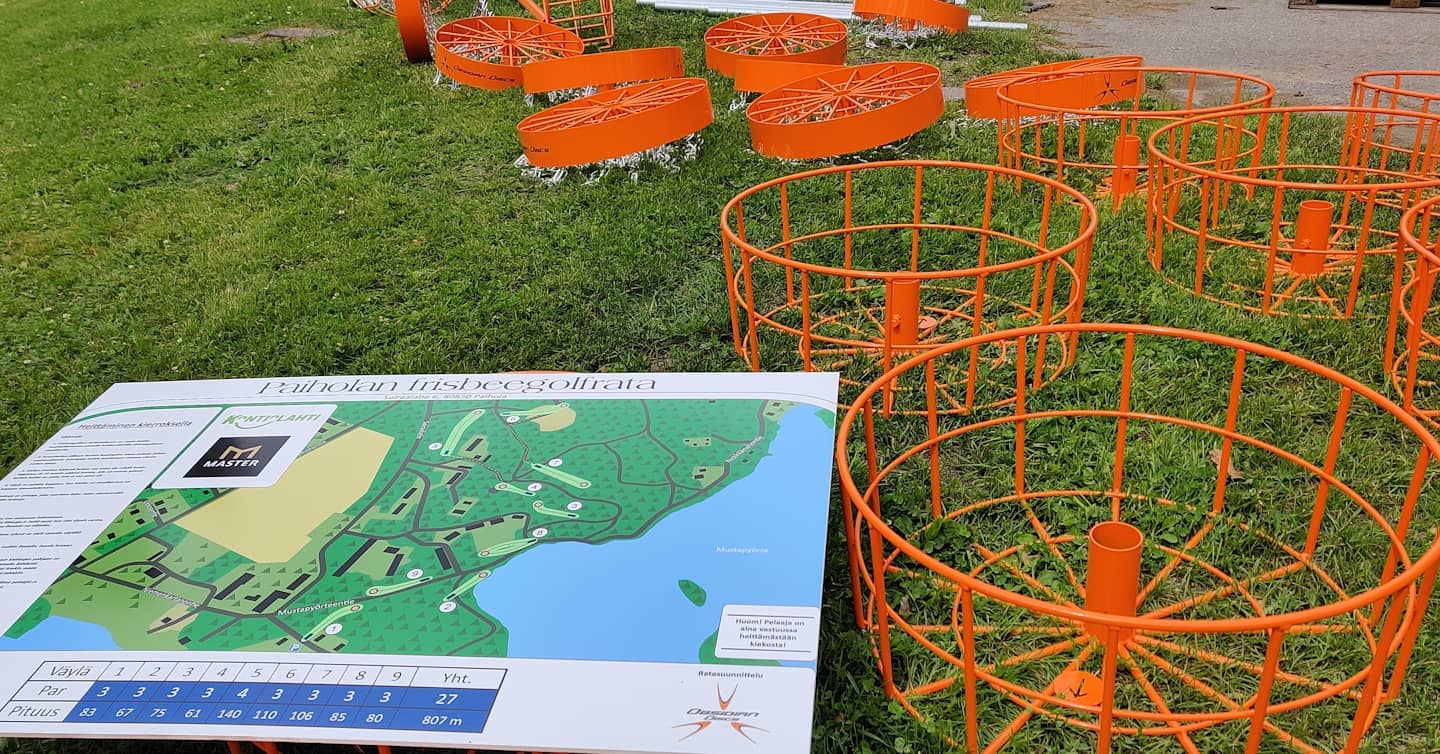 MAPS & SIGNS
TECHNICAL SPECIFICATIONS
MAPS & SIGNS
We create professional course maps and tee signs for courses of our own design or for previously existing courses, all according to customer's requirements. The styling of maps and signs can be worked out in cooperation with our graphic designer.
TECHNICAL SPECIFICATIONS
Robust, easy-care and uncluttered tees add significantly enjoyment to the game and give courses an impression of quality. A tee pad can be simply a patch of compacted soil or a slab of casted concrete, but a pressure-treated wood frame coated with artificial turf is the best choice regarding safety, durability and maintenance. We deliver suitable artificial turf tee mats for tee pads and provide information how to build robust, non-slipping and maintenance-free tees. We do not provide gravel or stone dust for laying foundations, or material for wooden frames.